Jörgs LinuxPages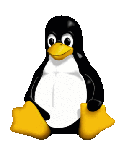 The gates in my computer are AND, OR and NOT, not Bill. (tony)
Back in the last century, around 1990, I made my first programming experiences in C. At about the same time I got in contact with the Unix operating system. It was Digital's Ultrix 4 on a DECstation 2100. At that time, a 330-MB hard disk space was huge and 32 MB of memory were incredibly vast. The operating system included all those tiny tools that you whished you had under MS-DOS, the C compiler came along with it, it was real multiuser and multitasking and the c-shell csh could do things that command.com could not even dream of.
From this time on I was waiting for an affordable Unix-like system on an affordable platform. You guessed it: then came Linus and his Linux ... and ever since, I'm running almost all my PCs under Linux.
This site is not an introduction to GNU/Linux - this has been done on many other places on the web. What you will find here is a collection of scripts and tricks from my daily use. Please note that some of these may be outdated, but I keep them for reference.
As a side note: I'm using 'Linux' as a synonym for the 'GNU/Linux' system. Strictly speaking, Linux is the operating system's kernel, while the GNU utilities plus a lot of other software form most of the programs on this system. Thus, while 'GNU/Linux' would be a "more correct" name, I prefer 'Linux' for its brevity and - IMHO - elegance.